來源tribuneindia:https://www.tribuneindia.com/news/archive/chandigarh/indo-taiwan-ai-research-centre-opens-at-iit-ropar-808894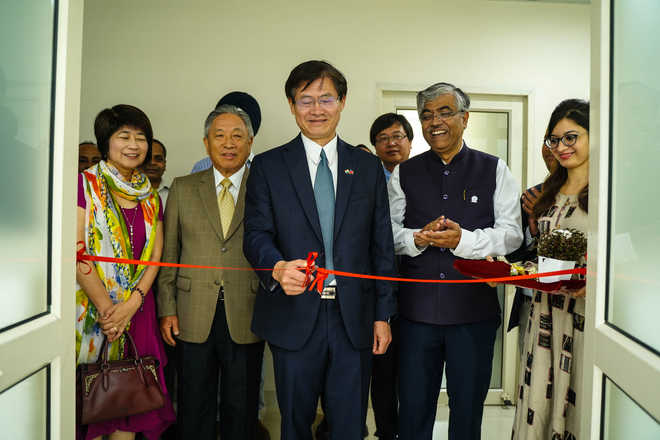 ibune News Service
Ropar, July 27
The country's first Indo-Taiwan joint research centre on artificial intelligence and machine learning was inaugurated by Taiwan's Deputy Minister for Science and Technology Dr Yu-Chin Hsu at the Indian Institute of Technology (IIT), Ropar, today.
He was accompanied by Ambassador of Taiwan to India Tien Chung-Kwang and Dean of R&D, National Chung Cheng University (NCCU) of Taiwan, Dr Shih-Ming Huang.
The centre is set up to focus on actionable programmes for the Indian AI ecosystem. It is initially funded for three years and is being coordinated by Prof Pao-Ann Hsiung from the NCCU and Dr Rohit Sharma from the IIT, Ropar.
IIT, Ropar, Director Sarit K Das said, "We are happy to have built strong bonding with global top universities like the NCCU and the Government of Taiwan. By working together and conducting aligned R&D activities, we could accelerate major breakthroughs which will have wider societal impact."
An MoU was signed with SIMCO Electronics and BMC. The Ministry of Science and Technology launched distinguished Doctoral Fellowship and India-Taiwan Research Cooperation. Dr Yu-Chin Hsu said, "India has a significant stake in the AI revolution. Recognising AI's potential to transform economies and the need for India to strategise its approach, we have given centre for AI and machine learning to IIT-Ropar as it has lot of research already going on in this vertical."